Team BK with a BIG Comeback Win over Team LI
After being down almost 93% of the game, Team Brooklyn completes an improbable comeback to beat Team LI in the 43rd Annual Wheelchair Charities Basketball Classic and advance to the Finals.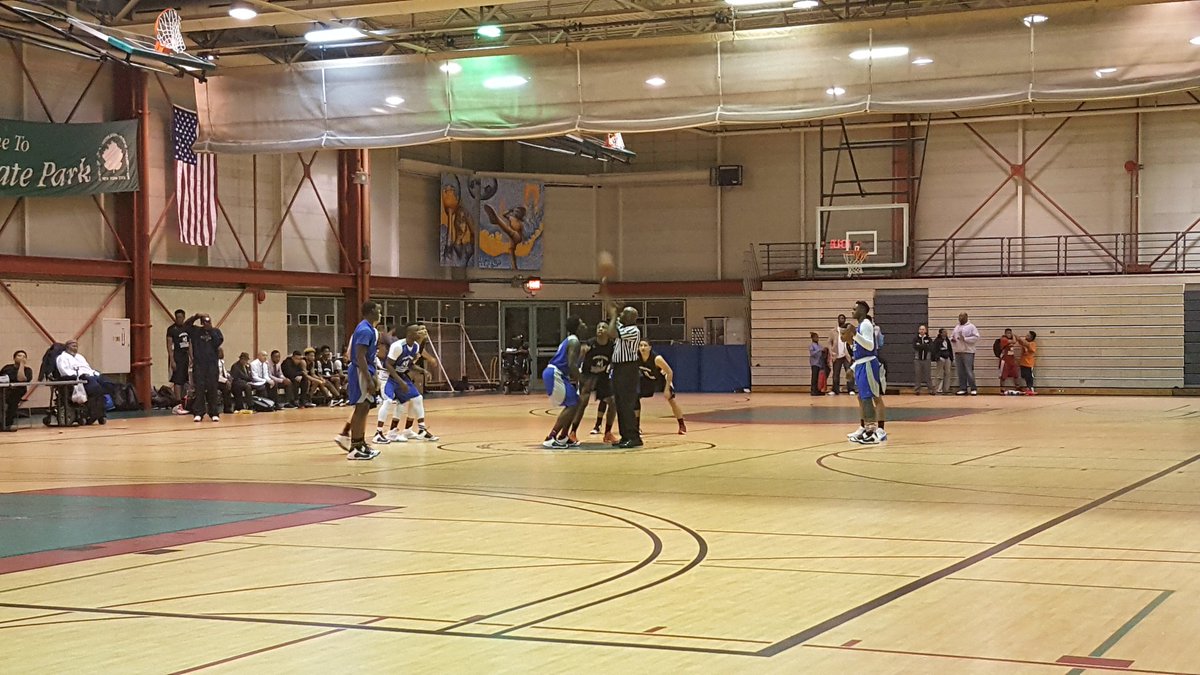 Team Brooklyn (Blue) vs Team Long Island (Black)
After a pretty slow start by both team's starting squads, Team LI's second team lead by Josh Nicholas(St. Anthony's) came off the bench firing! Josh was agressive from inside and outside and had 9 points in the quarter, including a 3 pointer right before the close of the first quarter that gave Team LI the 19 to 12 lead over Team BK going into the 2nd quarter.
The start of Quarter 2 was more of the same as Team LI was running and gunning from all over and by the time the 5 minute substitution timeout rolled around Team LI had a commanding 33 to 19 lead over Team BK. Once the subs came in, Team Brooklyn picked up it's energy a bit, led by St. Francis commit Rasheem Dunn(Jefferson), who finished the half with 10 points. By halftime Team LI's lead was cut to 10 with the score 36 to 27 at the break.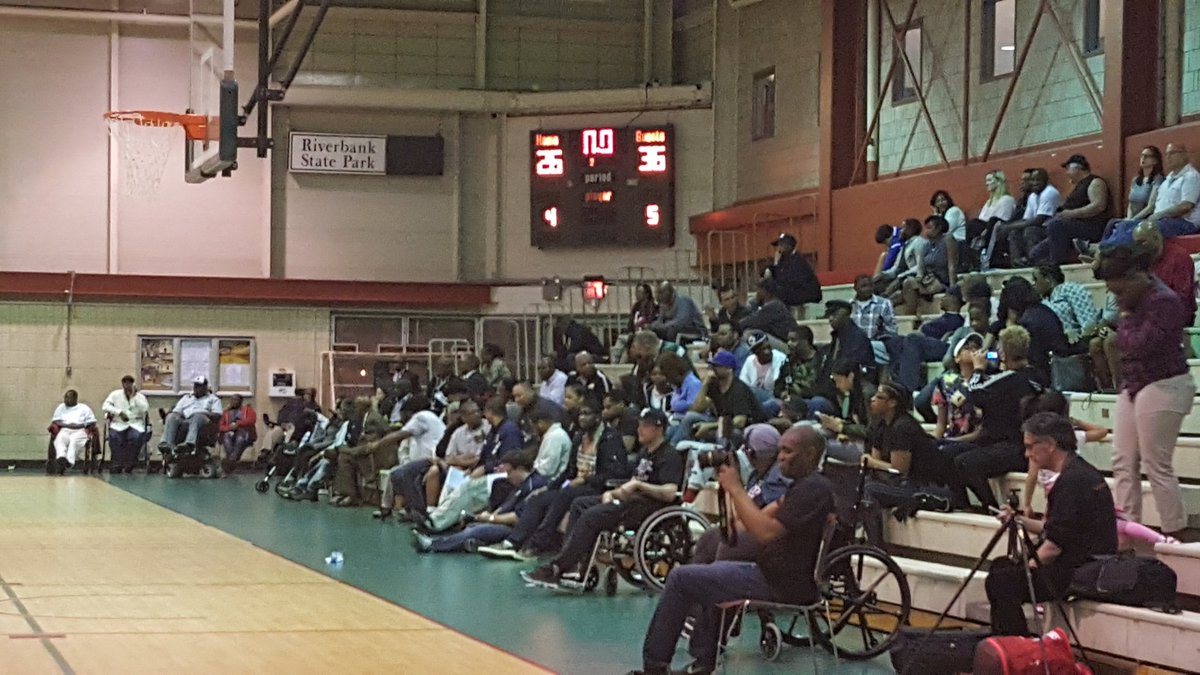 Coming back from halftime the teams played pretty even with Team LI and Stony Brook commit Mike Almonacyhitting the hoop and the harm And-1 layup to give his team the 43-32 lead at the 5 minute substitution timeout. We don't know if it was the confusion at the time out since it was an And-1 and the mandatory substitutions had to happen, but Almonacy still had the FT attempt to do from the And-1, but Team BK seemed to use that short break to get their act together. Following Almonacy's made FT and subsequent substitution, Team BK caught fire from downtown including a pair from Malik Sylla(Transit Tech) that cut the deficit down to just 4, which caused Team LI's coach Gary Charles to call his only 2nd half timeout to slow down the bleeding. At the end of the 3rd quarter Team LI was holding on to a slim 48 to 42 lead over Team BK.
4th Quarter begins and back and forth we go. Team LI's Mike Almonacy scored a layup midway through the quarter to make it Team LI 52 Team BK 48. Team BK did not back down and with 2 mins left in the game cut their deficit down to only 2, and 30 seconds later took their first lead of the contest at 59-58 thanks to an And-1 play. After an airball and an unforced turnover on Team LI's next two possessions, Team BK did their job by running down some clock and hitting some FTs. Clutch FTs by Gerald Williams(Westinghouse) who finished with 11 points and Dunn who finished with a team-high 17 points stretched Brooklyn's lead to 63-58; while Team LI desperately threw up three and drives to the basket in attempts to draw three point plays to no avail. After yet another airball by Team LI went awry and Team BK secured the rebound and dribbled out the clock, Team BK completes their impressive comeback and move on to the Wheelchair Basketball Classic Championships to face Team Manhattan on today at 8pm. Game Replay and/or Highlights will be uploaded to iLuvBBall.com in the coming days.
Team Brooklyn
Rasheem Dunn 17 pts
Malick Sylla 13 pts (4 threes)
Gerald Williams 11 pts
Jahlil Tripp 7 pts
Najee Scott 6 pts
Akeem Tate 4 pts
Terrell Fullerton 3 pts
Anthony Munson 2 pts
Team Long Island
Josh Nicholas 18 pts
Mike Almonacy 8 pts
Osbel Caraballo 8 pts
Shane Gatling 8 pts
Hall Elisias 7 pts
Steve Torre 3 pts
Lukas Jarrett 2 pts
Alex Sorensen 2 pts
Justin Caldwell 2 pts
SaveSave
SaveSave
SaveSave