From the guy who brought you the Fab 48 in Las Vegas, Fab 48 East coast in Pennsylvania, and the Tip of the Hats Hoop Classic, THIS SUNDAY is the 1st Annual Gary Charles Hoop Classic! January 8th, 2017 at Adelphi University – 1 South Ave. Garden City, NY 11530. iLuvBBall was there last year for the Tip of the Hat Hoops event and even brought you content from the Fab 48 East Coast. Now we are going to to be in full effect at the Gary Charles Hoop Classic! See you there!
11:20 am
Our Savior Lutheran (NY) vs. Upper Room Christian School(LI)
D1 prospect Jared Rhoden of Our Savior is coming back home to Long Island with one of the most electric and exciting players in NY, Posh Alexander.  But will Upper Room with 3 potential D1 prospect spoil the Homecoming?
Jared Rhoden

Our Savior Lutheran's Posh Alexander


Upper Room Christian team
1:00 pm
All Hallows vs. Lawrence Woodmere
Will 6'9 Aidan Igiehon (Top 100 sophomore) and Dana Dingle be ready to lead Lawrence Woodmere over All Hallows of the Bronx & D1 prospect Kiefer Punter?

Aidan Igiehon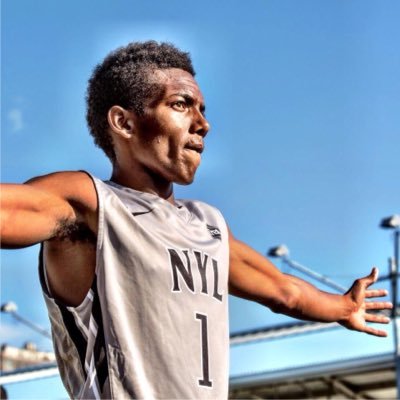 Dana Dingle
2:40 pm
Copiague vs. Brentwood
The Young Boys of Brentwood (Zed Key & Bryce Harris) vs Up & Coming Copiague. Can Copiague finally knock off one of the main stays of Suffolk?
Zed Key & Bryce Harris
4:20 pm
Hills West vs. Hills East
Can Hills East and D1 prospect Savion Lewis finally be able to dethrone Hills West? Being 1 mile apart, Bragging rights are at stake!
Savion Lewis
6:00 pm
Holy Trinity vs. Baldwin
2 of the BEST Teams in Long Island are ready to go at it again! Elijah Bovell & Jabeon Bivens have revenge on their mind!(Baldwin lost to Holy Trinity by 2 over the Summer.), But will the 3 headed monster of Thornton Scott, Cameron Wynter, & Tyler Small be poise to do it again?.
Elijah Bovel
Jabeon Bivens
Tyler Small
There you have it! The iLuvBBall crew will be in the building and you should too! This is going to be a great High school showcase featuring some of the area best putting on a basketball show for the ages. Don't forget to tell 'em where you heard about it.